Who we are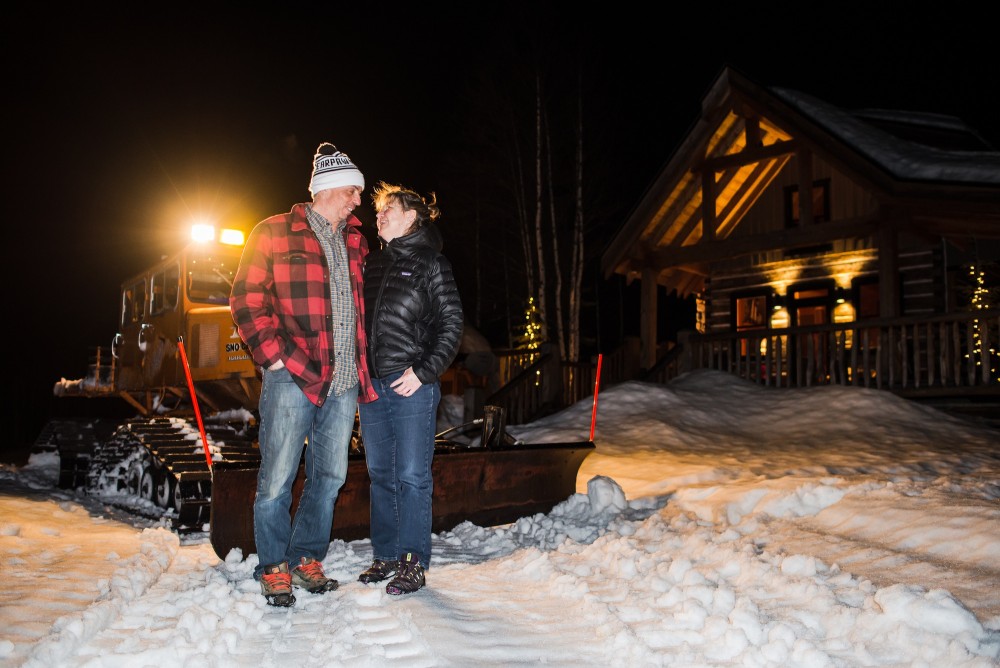 We are Kevin Taylor & Amber Shipley and we are the founders and owners of Bearpaw Heli-Skiing. We are both dedicated ski enthusiasts that spend as much time in the backcountry as we possibly can. For us, it's all about skiing, always fresh tracks, the thrill of discovering new ski runs or just having fun with our ski buddies. We have been skiing, exploring and working extensively in this area since 1980. With Kevin's forestry based working knowledge of the terrain, 13 years of heli-ski experience and the many years we have been backcountry skiing, we realized that our area offered all the key attributes to a world class heli ski operation. In 2003 we applied for our ski tenure and in 2009 we received our 30 year tenure. In 2005 we purchased 150 acres of raw land in the small community of Sinclair Mills and started building the lodge facilities. Our other great passion in life is designing and building log and timber homes which we do in the summer months, our company is Bearpaw Mountain Homes. Using these skills to build our lodge we have created a very unique and special kind of lodge that you will fall in love with at first sight.
Kevin's ski guiding career began in 1997, using his logging skills to cut and build heliski pads at a local heli-ski company,he got a taste of what heli-skiing was all about. Little did he know that he was headed towards a new career. Then after his first experience tail guiding, he never looked back. Only with the many years of great support and mentorship of his friend Mark, Kevin became a fully certified ACMG Ski Guide in 2004.In the 1980-90's Amber lead the way for telemark skiing in the north, she owned and operated her own outdoor retail shop and instructed many telemark ski clinics throughout northern BC. She was also a dedicated 'ski mom' and spent her time supporting her son Jeremy as a ski racer right from the early years of Nancy Greene Ski League to the FIS level in ski racing. Our son Jeremy resides in Whistler, BC but he is drawn back to the north to ski the deep dry pow and help us with the business. His passion for skiing and photography brings creativity and youthfulness to the marketing side of the business and he certanly enjoys pulling up the rear tail guiding.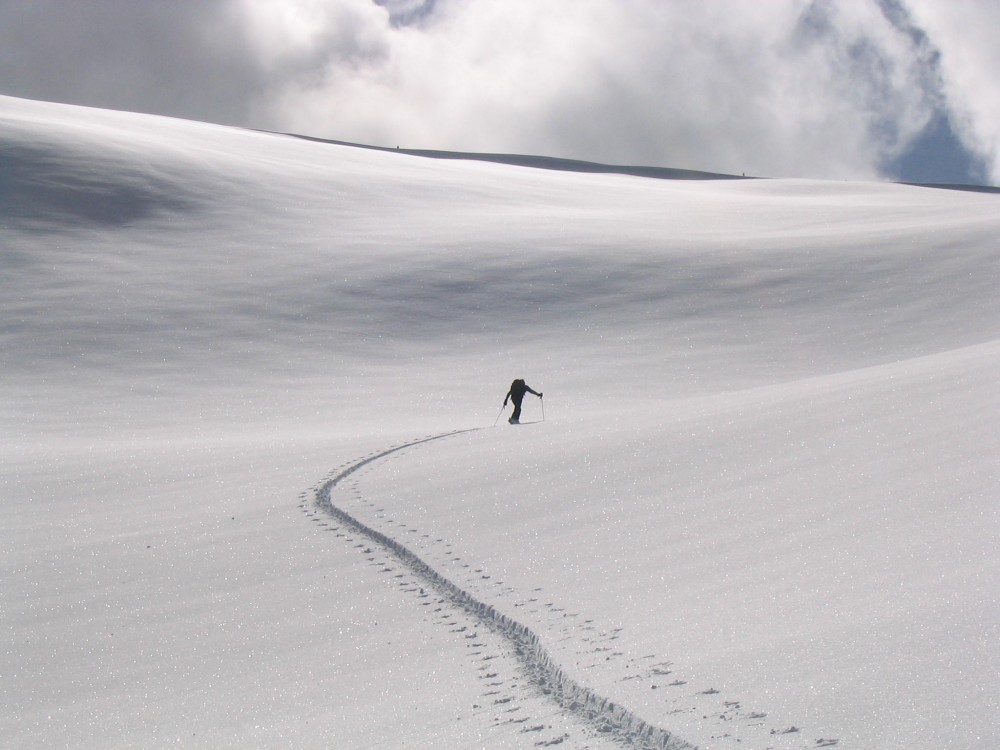 ONE RUN AT A TIME
During the winter when we are not heli-skiing, we are out exploring terrain and identifying new ski runs on our backcountry touring skis. From the bottom up is a great way to get a good look at a run. To date we have pioneered on foot over 150 of the 300+ runs we have in our tenure and we are always super excited to ski these with our guests.