Staff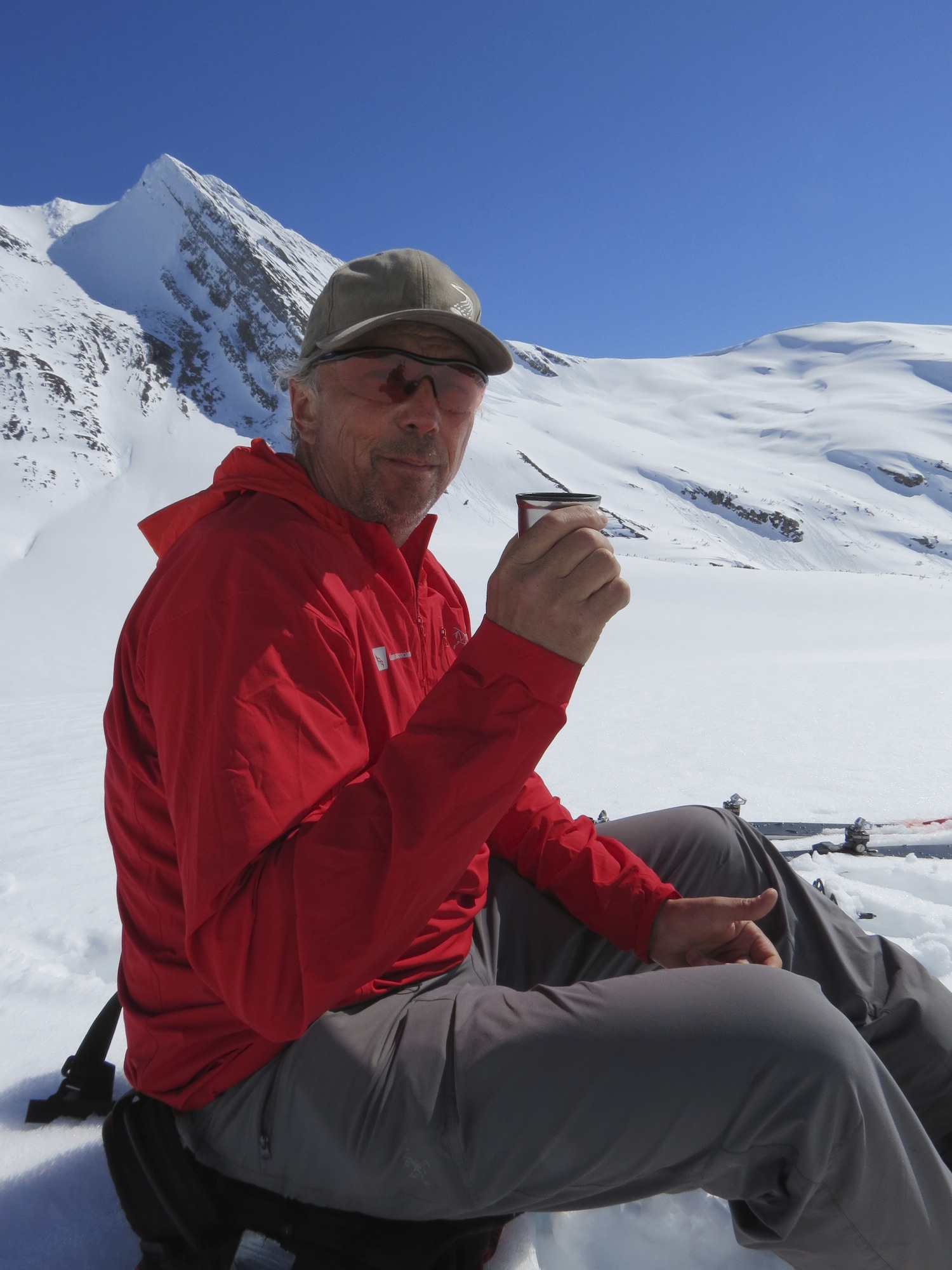 Kevin Taylor
Owner, Operations Manager and Lead Ski Guide
Kevin started skiing at the early age of 3 in the flat lands of Manitoba. He credits his parents for moving to Prince George BC (thank god) where skiing, paddling, mountains and exploring became his passion. After his first backcountry ski trip to the mountains (on his mom's old XC skis) he was hooked. Breaking trail, telemark skiing, powder snow and building little cabins in the mountains was all he wanted to do. Working as a logger, he got a job cutting heli pads for a heli-ski company, he couldn't believe that one could get paid for taking people powder skiing. Soon after that he was at the back of pack, tail guiding and working towards his ski guides certification. He started heli-ski guiding in 1998 and became an ACMG certified ski guide and professional member of the Canadian Avalanche Association in 2005. With 31 years of backcountry skiing, exploring and working in these mountains Kevin's knowledge of the area and snowpack is extensive. When Kevin isn't skiing or working on lodge he is a master log builder and owns his own log building company, Bearpaw Mountain Homes, his other great passion in life.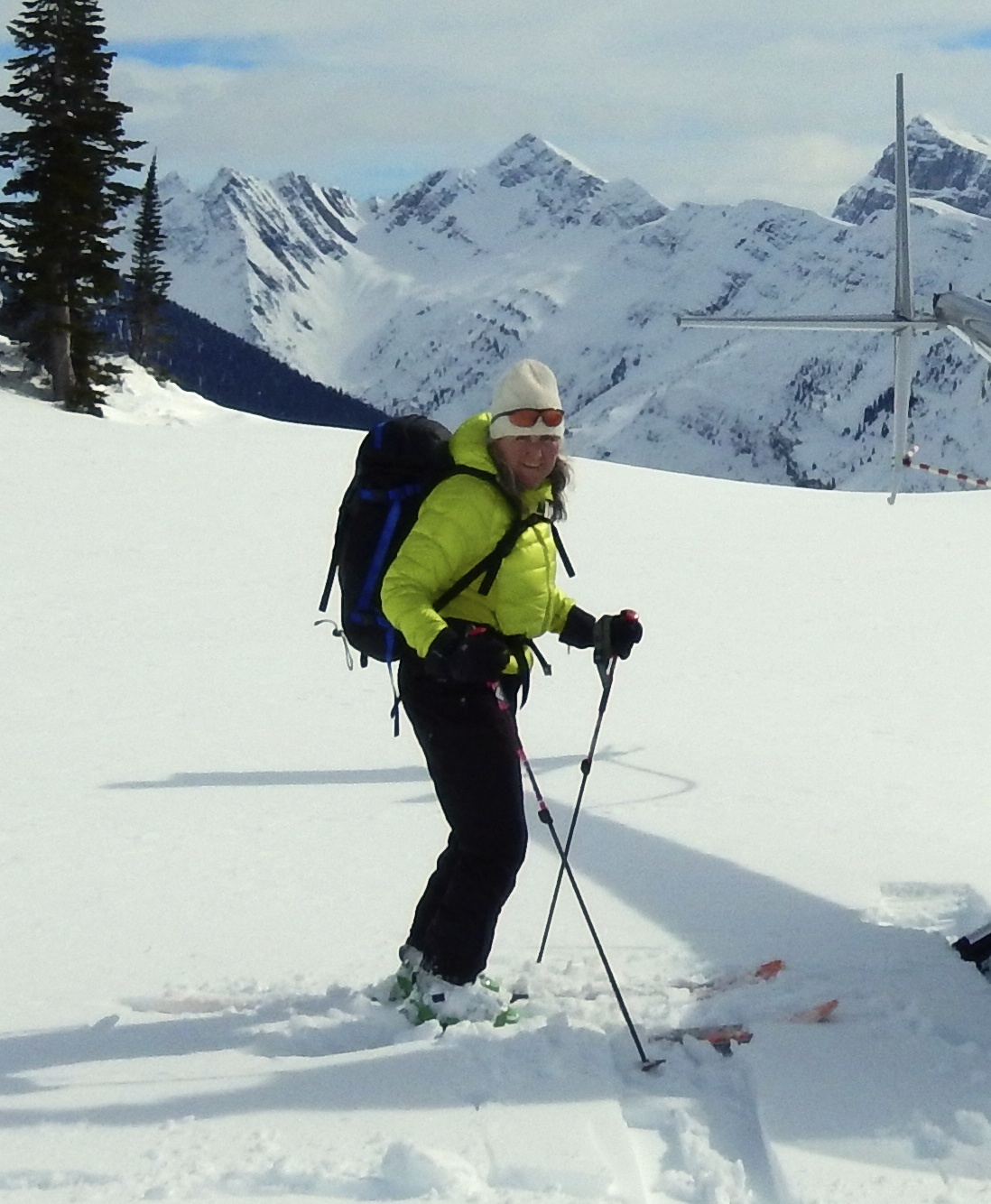 Amber Shipley
Owner, Lodge and Business Manager
Amber is the true powder hound. When you learn to ski at Azu Ski Village (aka Powder King) with skis ordered from the Sears catalogue, with no such thing as groomers, just all powder, all the time, you become a true powder hound. Growing up with Nancy Greene as her idol she knew skiing was going to play a big part in her life. Partnering up with her dad to purchase a family ski cabin at the local ski hill was a dream come true and provides lots of wonderful memories. Amber considers exploring the backcountry and discovering new ski runs with Kev to be the best adventures ever, apart from getting married to him in a canoe. Amber is the designer of the Bearpaw's lodge facilities , a place you will feel at home the moment you step in the door. Her experience in owning an outdoor retail shop will ensure you get great customer service, care and cool swag at Bearpaw Heli. Be warned, if you go powder skiing with her, she has no problem grabbing the first line.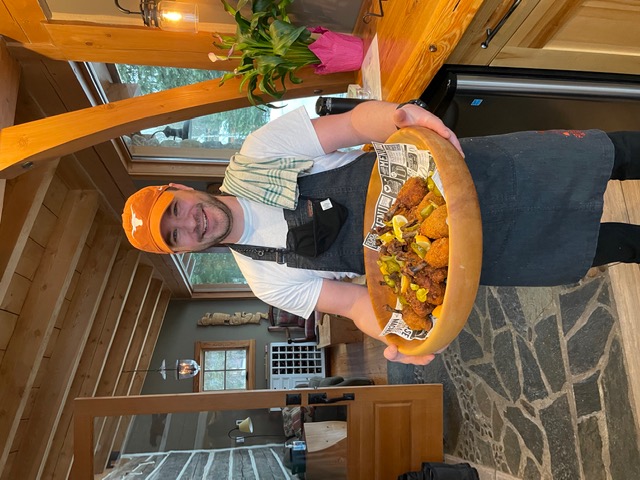 Mark Crofton
Head Chef
Mark was born and raised in Whistler BC. At 8 years old he knew he wanted to be a chef. He has been working in professional
kitchens for 22 years. His cuinary philosophy expands many geographies and always keeping in mind having fun and cooking off the cuff.
Hunting and horses fills his time when he is away from the stove.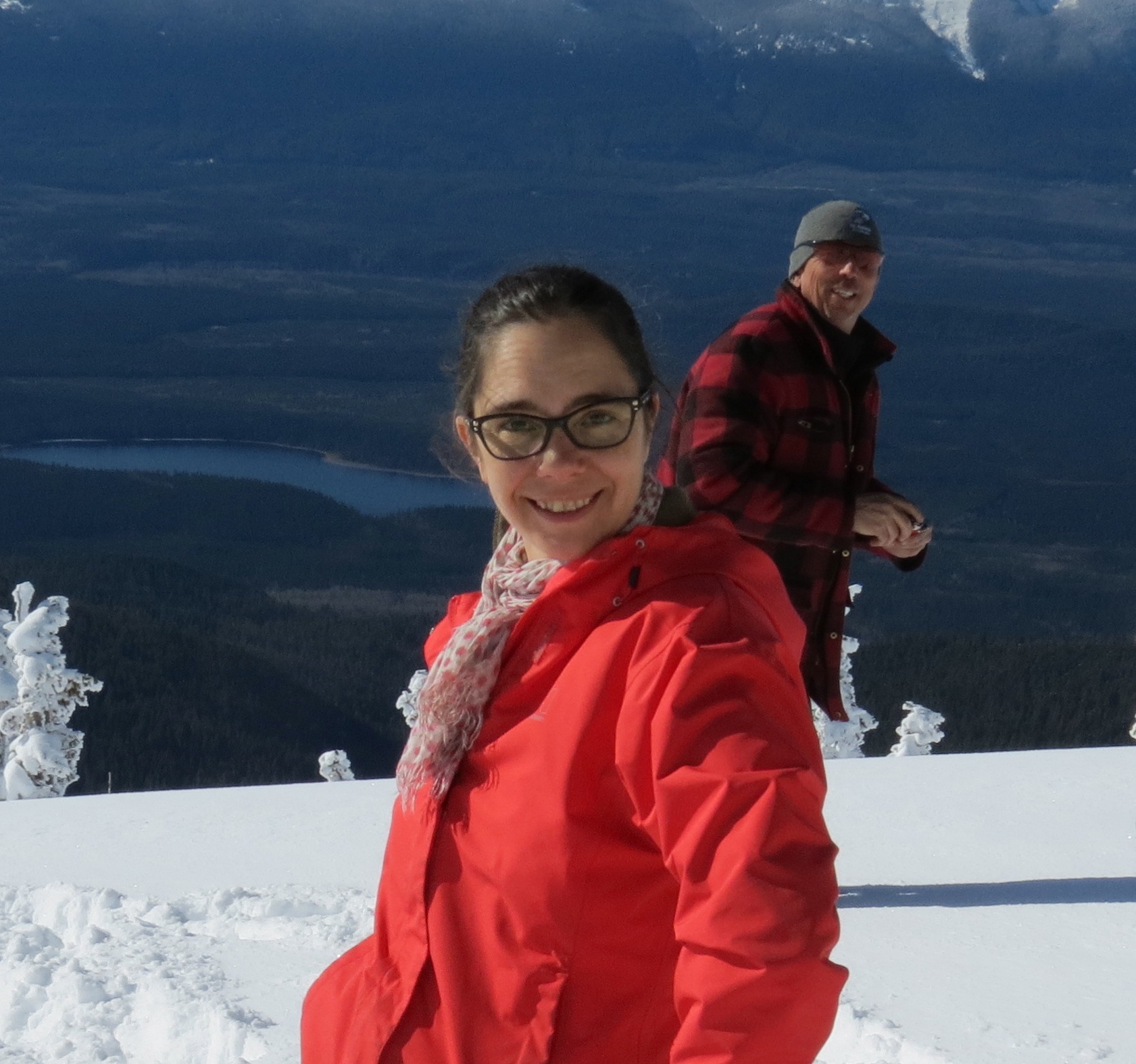 Kachina Whalen
Guest Services

Kachina is really an angel, that works at Bearpaw! She can do anything and does everything, from housekeeping to
to sous chef. "Whistle while you work" comes to mind when we think of Kachina, she loves her job and is always super
excited to come back every season. Kachina resides on 150 acres, off the grid, just down the road from Bearpaw and
loves to garden in the off season.