The Guides
All of our guides are professional certified ski guides and belong to ACMG (Association of Canadian Mountain Guides) or CSGA (Canadian Ski Guide Association), and CAA (Canadian Avalanche Association). They are committed to safety in the mountains, finding great ski lines and best snow possible.
These guys love to ski and want to make your ski adventure super fun and interesting on and off the slopes.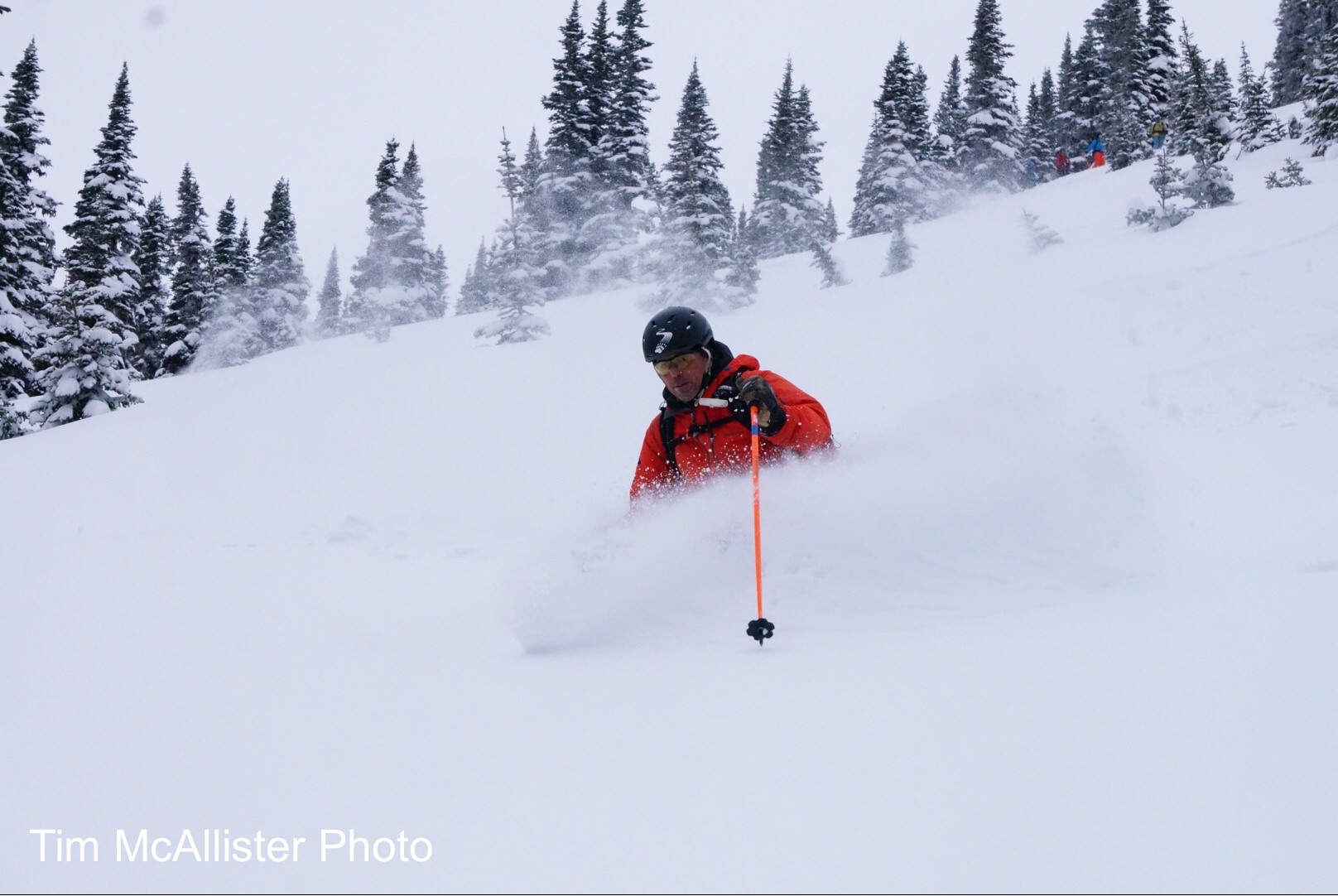 Kevin Taylor, ACMG Ski Guide
Kevin started heli-ski guiding in 1998 and became an ACMG certified ski guide and professional member of the Canadian Avalanche Association in 2005. With 31 years of backcountry skiing, exploring and working in these mountains Kevin's knowledge of the area and snowpack is extensive. When Kevin isn't skiing or working on lodge he is a master log builder and owns his own log building company, Bearpaw Mountain Homes, his other great passion in life.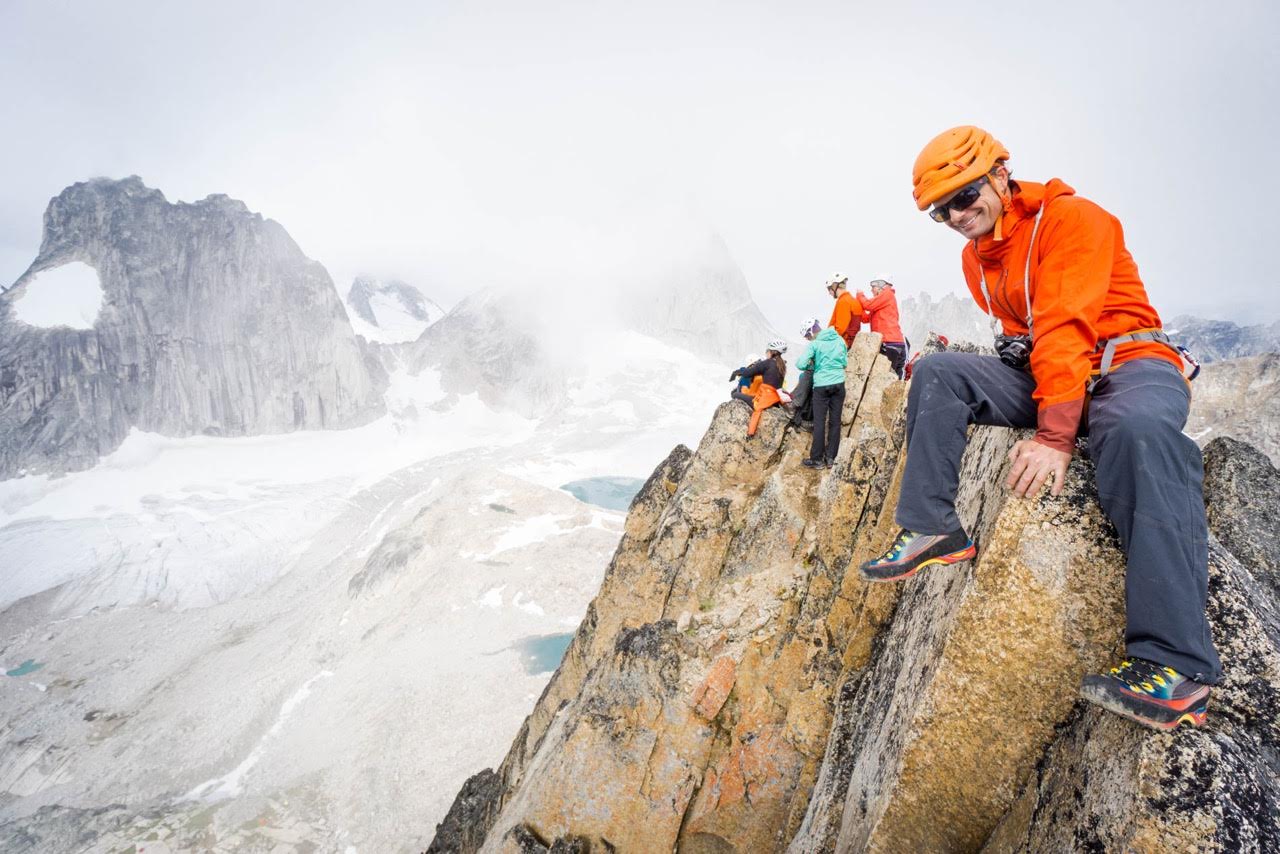 Tim McAllister, IFMGA/ACMG Mountain Guide
When Tim is not at Bearpaw he is a Visitor Safety Technican for Parks Canada in Jasper, his roll is rescue and
avalanche forecasting. Tim loves! ascending rocks and mountains but also loves descending them too. He splits
his time between Inveremere and Jasper. He brings a lot of experience, his has ski guided in the Purcells, Monashees,
Selkirks, Rockies and Caribous. Now he can add the McGregors to his list.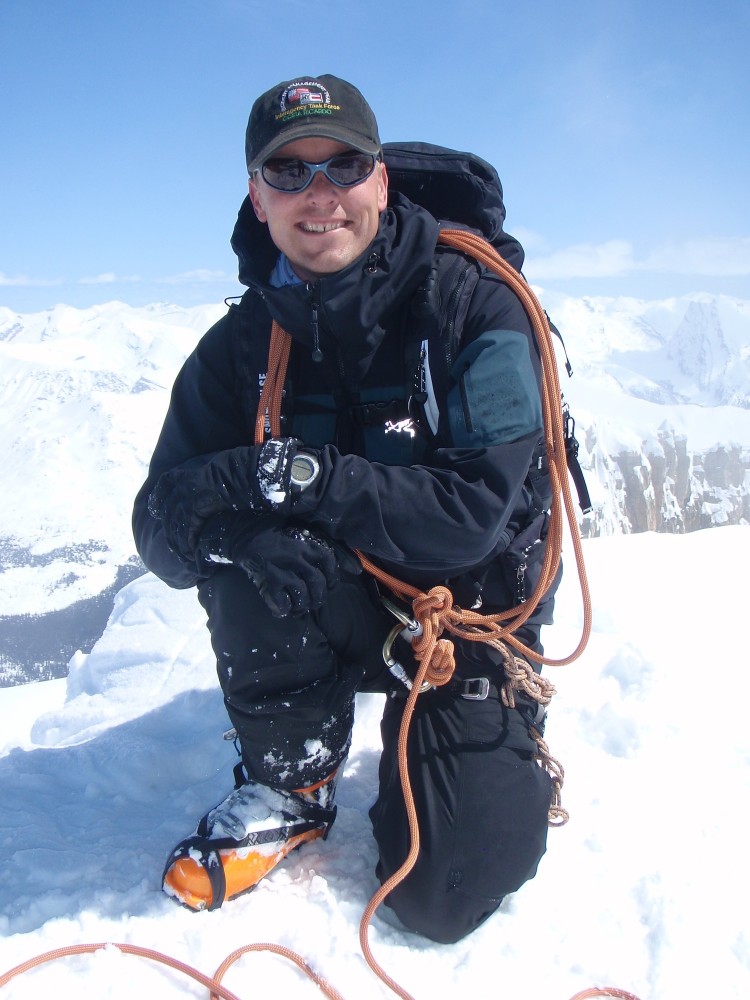 Landon Shepherd ACMG Ski Guide
Landon started skiing when he was 3 years old with little choice in the matter since his father had just retired from the Canadian
Alpine Ski Team. Landon is a ACMG Ski guide, a professional member of the CAA and a certified ski coach.
In his other life Landon works for Jasper National Park doing habitat and fire restoration and is a member of their mountain rescue and
avalanche control team.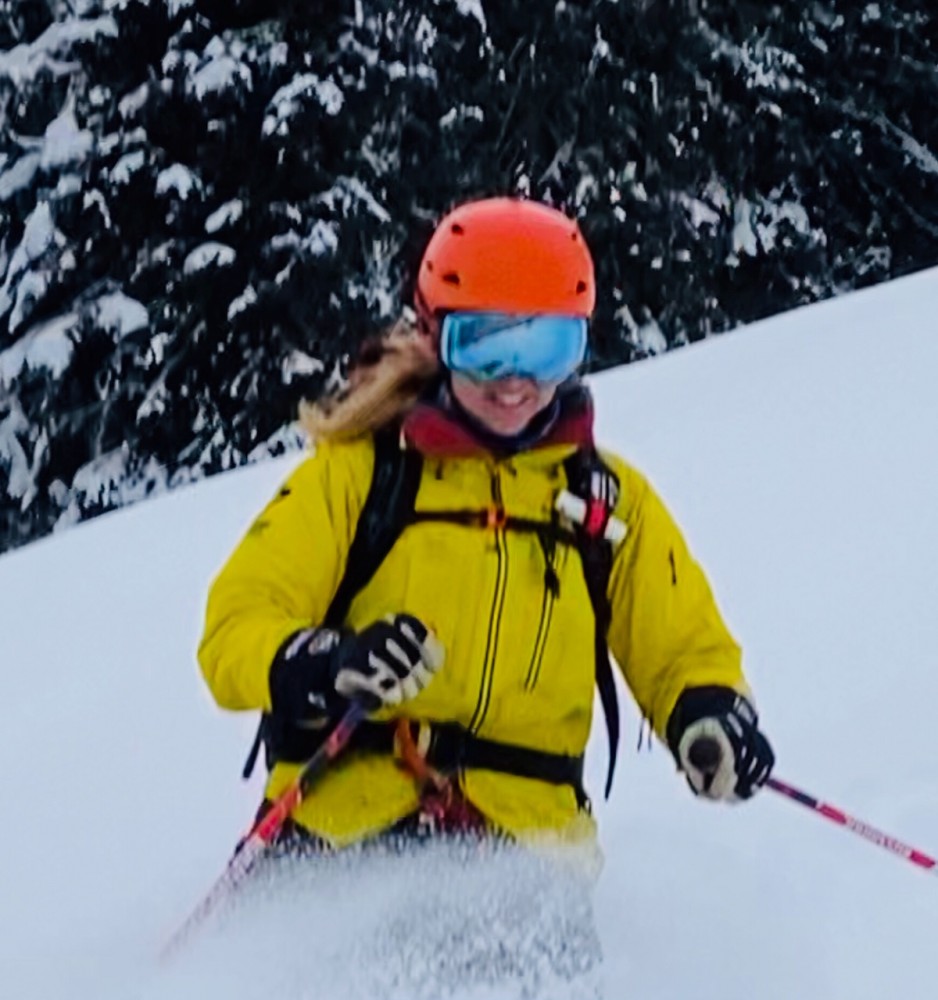 Barb Sharp, ACMG Ski Guide
Barb first strapped on cross-country skis at age 2 and was a member of Canada's national biathlon team for several years.
She was introduced to backcountry skiing in her late teenage years in the McGregor mountains, never thinking
that she would one day be a guide in this area. During the summer, Barb works for Jasper National Park in the
wildlife management program and is a member of the mountain resuce team.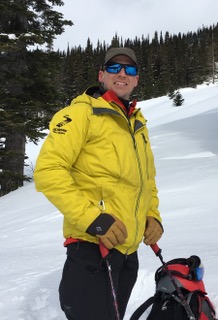 Etienne Cardinal - Tail Guide
Etienne is an aspiring ski guide and is working his way through the ACMG guiding program. His professionalism in the field is top notch and he's got your back if you need assistance. Etienne is gaining lots of experience cat skiing guiding and here at Bearpaw. In his spare time he works full time for Parks Canada in Jasper National Park. He may even tell you his bear story and how he met his soul mate Barb Sharp.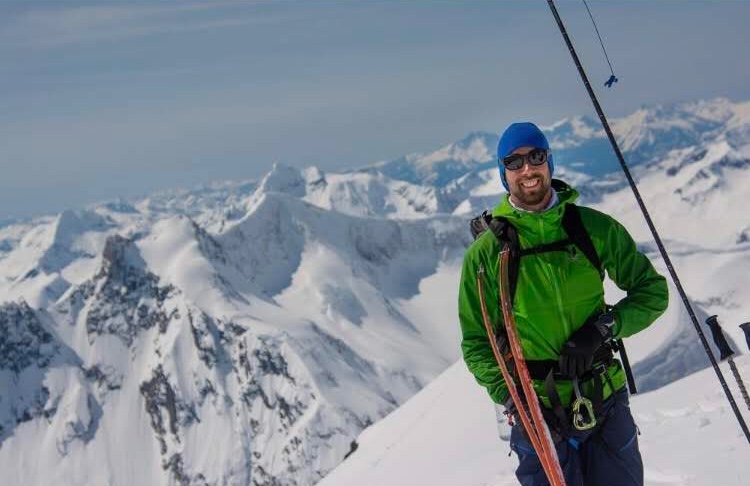 Darren Vonk - ACMG Alpine Guide
Darren lives in Jasper, Alberta where he is currently working with Parks Canada as a rescue technican. He is a Full Alpine Guide with the ACMG and currently working towards his Ski and Full mountain guide certifications. Having lived in Canmore for the last 13 years hehas had the opportunity to guide many of the classics in the Rockies, Purcells, Bugaboos and Coast Ranges over the years.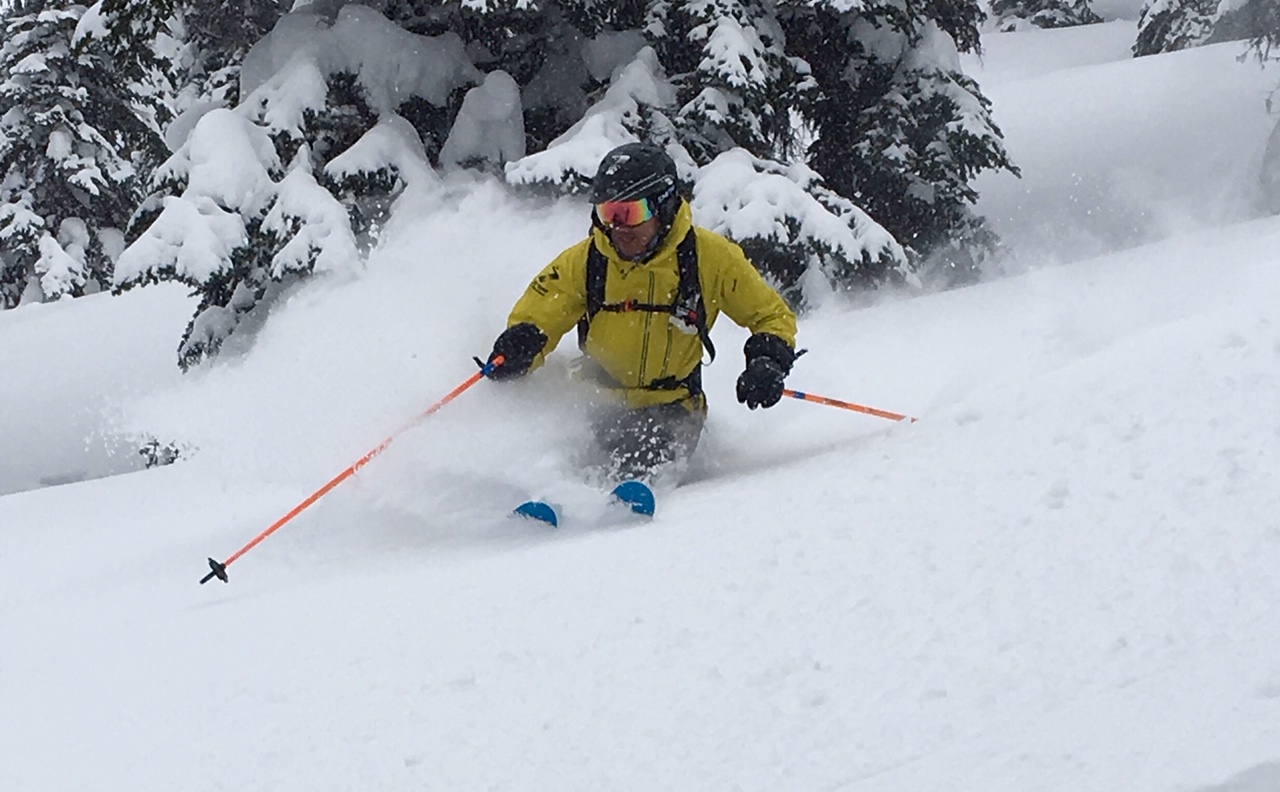 Dr. Mike Smith - Tail Guide
Mike is Bearpaws Chief Medical Officer and is currently working towards his CSGA Ski Guiding Certification. He is an Emergency Room physican at the University Hospital of Northern British Columbia and resides in Prince George with his wife Anita and 2 kids, Calvin & Curtis. MIke is super active, road and mountain bikes, crosscountry skis, participates in Xterra triathonals internationally and is a world class orienteer. Mike also organizes the annual Bearpaw